Societal trends make it more likely than ever that your company could face a lawsuit related to how you handle your employment practices. And social inflation makes sky-high settlements and jury awards more likely. Even if you believe you've created an inclusive and equitable culture and have covered the bases with your HR practices and policies, you could find yourself the target of an employment-related claim.
With the risks and costs of an employment practices claim escalating, it's important to understand the current landscape, why your business could be exposed, and how employment practices liability (EPL) coverage can help protect you.
Headline-Driven Events are Raising Awareness and Risks
Over the past five years, a number of headline-dominating events have increased awareness of how individuals or companies might discriminate or retaliate based on race, gender, sexual orientation, or sexual identity.
In 2017, sexual harassment claims against Hollywood mogul Harvey Weinstein (later found guilty) spawned the "MeToo" movement, encouraging women with similar experiences, both in and outside of the entertainment world, to come forward. As sexual harassment claims spiked, settlement and jury awards also increased.
A few years later, charges of police brutality in the death of George Floyd fueled the Black Lives Matter movement, shining a light on racial injustices within and outside of law enforcement. As the movement garnered public attention, race-based employment claims and judgment amounts rose.
Beyond Gender and Race
Gender- and race-related claims, covered under Title VII of the Equal Employment Opportunity Commission (EEOC), are some of the most common EPL claims.. Social awareness is fueling an increase in their frequency, and plaintiff attorneys are driving up the awards by tapping into what are understandably emotion-filled issues.
But other employment-related matters have come to the forefront in the wake of the pandemic. For example, COVID-19 raised concerns about whether companies are taking adequate measures to protect employee health and safety. After Congress expanded family medical leave benefits through the Families First Coronavirus Response Act (FFCRA), which included COVID as a qualifying condition, medical leave related claims surged. And as COVID vaccine mandates became commonplace in many workplaces, employers faced lawsuits by employees opposed to vaccines on religious grounds.
At the same time, the courts shifted their views on remote work and began to consider it a reasonable accommodation under the Americans with Disabilities Act (ADA). Previously, courts found work from home arrangements to be an undue burden on the employer. This change has resulted in an increase in accommodation requests as well as ADA claims.
While social awareness is a big driver of claim frequency, social inflation is impacting the size of awards and settlements. Social inflation is a recent phenomenon and results when pain and suffering damages awarded far outweigh the actual economic damages of the claim. Increasingly, juries have been awarding damages based on one motion when determining what an individual or company should pay for its alleged wrongdoing regardless of the actual underlying injury or economic damages to correct a perceived wrong.
What It Means for Your Business
Any organization could face an EPL claim, no matter how deep your commitment to a culture that protects and values your staff and regardless of how thoughtfully you've crafted your HR policies and handbooks. If you have employees, you need EPL insurance to provide protection and ensure your business remains solvent.
If you are new to purchasing this coverage or you are set to renew soon, there are a few trends that are important to be aware of and understand.
Premiums Are Rising

As the award amounts have increased, so have insurance premiums. Several factors will impact your organization's premium, including your industry, the nature of your work, and your claims history.
For example, since retailers tend to experience high staff turnover, they are more likely to see frequent claims. In contrast, a Wall Street investment bank with highly compensated employees is likely to have fewer but more severe claims.
The states in which you do business also impact your premiums, since some states don't cap Title VII damages (unlike the federal level) and some states (including Florida, California, and New York) are litigious environments. The macro landscape of your industry and the states in which you operate—combined with the micro landscape of your company's specific work, employee profile, and claims history—will all influence your premiums.
Retentions Haven't Changed Much
While the amount of risk a company is expected to retain, before coverage kicks in, tends to be higher in more litigious states and areas with a high concentration of well-compensated employees, the industry has not seen significant changes in EPL retentions. That's good news for businesses that experience a claim, as it keeps your costs from escalating.
Insurance Capacity Remains Stable
The number of insurers that offer employment practice liability coverage has stayed relatively flat, with few new entrants into the market. However, during the underwriting process those carriers are focusing greater scrutiny on insureds in industries like travel, hospitality, restaurant, and retail, especially due to COVID-related employment practices risk.
Employment Practices are Experiencing Mass/Class Claims
The industry is seeing a higher volume of employment practices mass or class action claims. It's not uncommon for a company to be the subject of an age discrimination lawsuit filed on behalf of 20 plaintiffs or a wrongful termination suit filed on behalf of a protected class of workers. Organizing such classes is an attorney-driven event, so your organization's risk of such a claim will be impacted by the legal climate where you operate.
Privacy-Related Issues are Hot Buttons
Businesses have a responsibility to protect employees' privacy. When an employee believes the organization's practices or policies don't meet that responsibility, they might file a claim. Such claims are on the rise, especially related to technologies that could infringe on privacy (like biometrics) or inadequate measures to safeguard employees' personally identifiable information. Businesses should expect insurers to scrutinize their privacy-related practices during the underwriting process to determine the company's risk level.
Protecting Your Business Against Employment Claims
With claims and awards on the rise, it is critical to ensure your organization is protected against EPL claims. In addition to taking preventive measures—like following best practices in HR matters, taking effective measures to protect employee data privacy, and providing everyone in the organization with appropriate training and education on key employment issues—it's become increasingly vital to secure adequate EPL insurance.
EPL coverage protects your business from financial damages in the event an employee or group of workers files an employment-related lawsuit. During the underwriting process, the insurance carrier will ask detailed, targeted questions to understand your degree of risk and assess your claims history, both of which affect the premium.
Beyond paying a claim for a covered event, the insurer will provide an employment law attorney to defend you under the policy. The assigned attorney (known as panel counsel) will be a specialist in this area of law, with the expertise to advocate on your behalf and arrive at a faster, more favorable resolution, at no additional cost beyond the policy premium.
How B. F. Saul Insurance Can Help
The commercial insurance professionals at B. F. Saul Insurance have extensive experience with EPL insurance coverage and claims. We can access the right carriers based on your industry and type of business, then position your risk profile correctly to the underwriters based on your employment practices and policies and your workplace environment. And if you're hit with a claim, our in-house attorney will draw on his experience as a former employment law attorney to guide you on how to respond and prepare you for what to expect of the process, all with a goal of arriving at the best outcome.
To protect your business against employment-related claims, contact the liability insurance specialists at B. F. Saul Insurance.
In order to bring the best content to our readers, we feature various writers from within B.F. Saul who have advanced expertise in key, niche areas of insurance. This is an article by featured writers, Jason Jones and Brandon Newlands.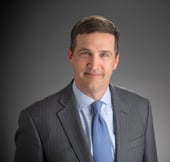 Jason, B.F. Saul Insurance's President, is responsible for leading all aspects of client management, business development, associate recruiting/development, and community outreach.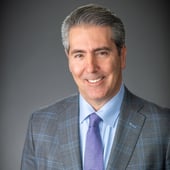 Brandon, B.F. Saul Insurance's Vice President, Senior Director of Coverage and Claims, is responsible for leading our Claims Advocacy practice and supporting clients in the event of a claim or complex coverage issue, and opining on current litigation and regulatory trends impacting our clients.