Community Involvement
Our team is passionate about supporting the communities where we live and work. In fact, it's part of our company's DNA.


Since we opened our doors more than 125 years ago, we've continually demonstrated a strong commitment to supporting the arts, charitable and community organizations, and government agencies. By combining financial support with purposeful work, we help these organizations thrive.

Take a look at our team in action in the community!
Upcoming Community Events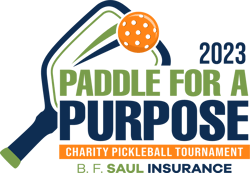 October 27, 2023 | 12 - 5 PM | Montgomery TennisPlex
BFSI's First Annual "Paddle for a Purpose" charity pickleball tournament, benefiting the SHARE Food Network program. Learn more >