What Does an Insurance Advisor Do?
An insurance advisor is an independent firm that works on behalf of its clients. Advisors don't work for the insurance companies, and they don't assume any risk under the policy. Their focus is to understand each client's unique needs, then scan the insurance landscape to find the best coverage available. Insurance advisors have access to a much broader insurance market than a client could access on their own, especially since direct-to-customer insurers that sell their policies online don't typically offer coverage that addresses complex risks.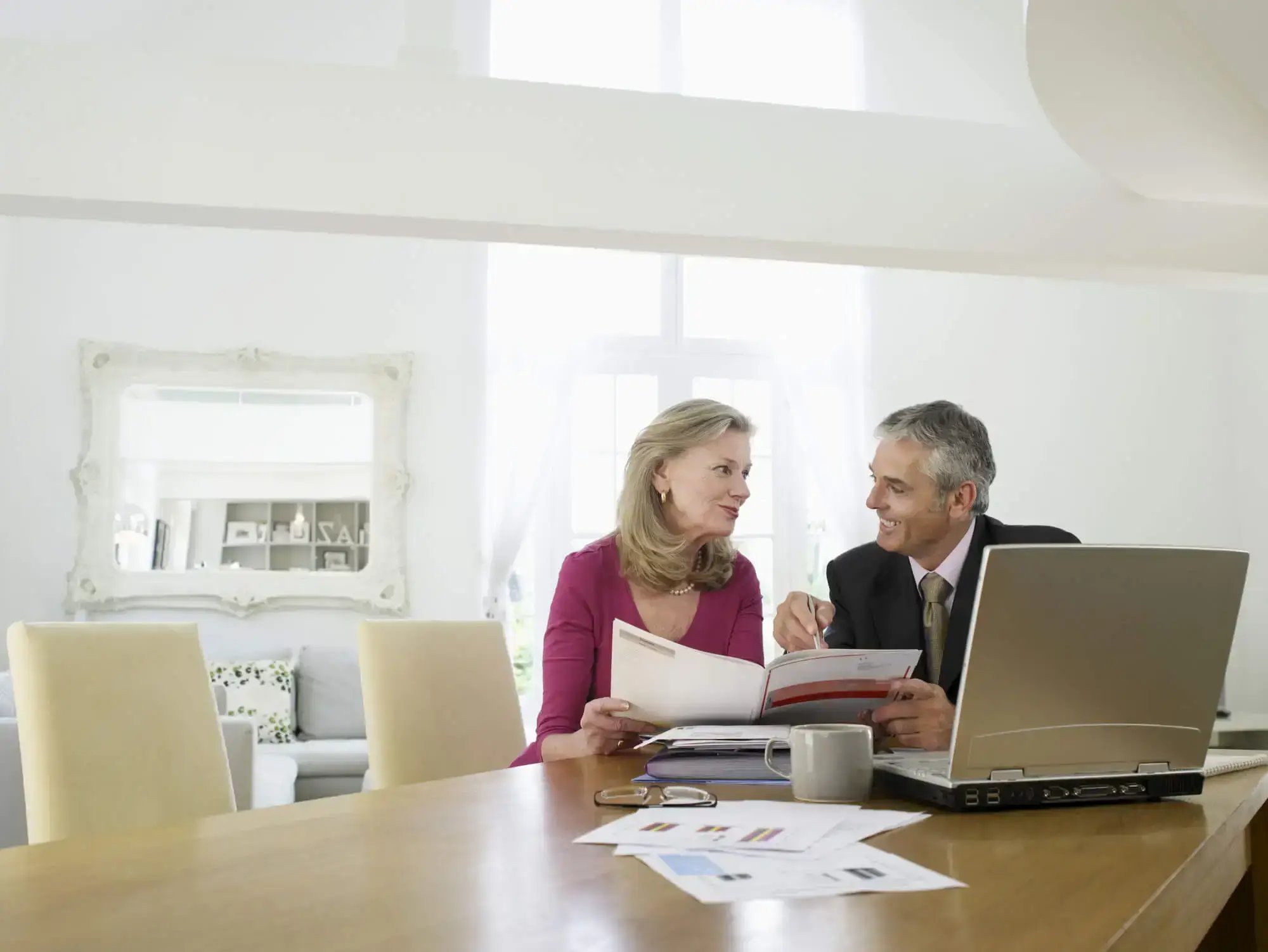 An insurance advisor contacts various carriers on your behalf, then evaluates and negotiates different options designed to best protect your assets and reduce your risk. Sometimes that involves putting together a package of coverages from more than one insurance carrier, which might be the only way or best way to provide the coverage and policy limits you need. In fact, this approach is becoming more common as some insurers are reducing their capacity to write certain types of coverage and are less willing to provide the full policy limits that a business or individual might need.
Insurance advisors also provide services that can help you reduce your risk of a loss and obtain the best claims outcome in the event of a loss. For instance, some advisors offer risk management recommendations to help prevent losses. And since they work entirely independent of the insurance company, they can serve as your claims advocate and help you achieve the best outcome if you experience a covered loss.
Who Typically Works With an Insurance Advisor?
Insurance advisors work with many different types of clients, for both commercial and personal insurance. On the commercial insurance side, companies that share certain characteristics are most likely to find value in working with an insurance advisor.
You have complex insurance and risk management needs. The more complex your business, the more challenging it is to protect your assets and reduce your exposure to risk. For example, if your company has officers and directors that need protection from litigation, you have operations in regions of the world where personal safety is at risk, you run industrial facilities where it's challenging but essential to ensure worker safety, or you provide IT services that are mission critical to your clients, then you need greater protection than standard policies offer. An insurance advisor works to understand the nuances of your business and then finds the best coverage for your needs.
You have limited staff resources. Particularly in middle market companies, you're not likely to have a staff member whose primary responsibility is to ensure the company has the right insurance coverage, manage and mitigate risk, and navigate the claims process when a problem arises. Instead, the CFO, general counsel, president, or business owner typically adds this function to their already-full plate. Without a dedicated in-house risk manager, it's difficult to devote the time and attention to navigate the complexities of protecting your assets and mitigating your risk with proper insurance coverage.
On the personal side, independent insurance advisors often work with high-net-worth individuals and families to provide the insurance coverage they need to protect what they value—from luxury homes to boats, high-end cars, and collectibles. People who have a high net worth tend to have unique insurance needs that standard insurance policies (the type you can buy directly online) don't cover adequately, especially when it comes to liability. In our litigious society, where sky-high settlements and jury awards are increasingly the norm, high-net-worth individuals and families are likely to partner with an insurance advisor to help them obtain the right coverage at the right policy limits and avoid steep out-of-pocket costs.
Learn how the current state of the personal insurance market might impact your ability to obtain the right coverage.
Why Is It Beneficial to Work With an Insurance Advisor?
Objectivity
Because an insurance advisor works entirely independent of any insurance company, they provide objective, unbiased advice and recommendations on the best way to protect your assets and reduce your risk.
Risk Identification
An insurance advisor can help identify risks you might not have considered, ensuring there are no gaps in your protection.
Market Access
Insurance advisors have access to a much broader and more diverse range of coverage options than most businesses or individuals do. This proves especially helpful when you're trying to secure coverage that is hard to obtain because of your location, claims history, or business type.
Enhanced Insight
Most insurance policies are complex, especially those designed for businesses and high-net-worth individuals and families. It's an insurance advisor's job to ensure you know exactly what coverage you're getting, as well as any limitations or exclusions, so there are surprises.
Risk Management
An insurance advisor goes beyond the transaction of purchasing insurance and instead views insurance as one mechanism to help protect your assets and mitigate your risk. Most advisors also conduct safety audits for businesses and recommend practical steps you can take to minimize your risk exposure, which can help reduce your claims and out-of-pocket costs.
Advocacy
The insurance advisor works for you, always with your best interests in mind. From finding the most appropriate coverage, to negotiating terms and conditions, to advocating for you in the event of a claim, the advisor is working on your behalf to achieve the best outcomes.
What Should a Company or Individual Look For in an Insurance Advisor?
When you're choosing an insurance advisor, it's important to consider how the firm is owned and structured, since that can have a big impact on your service experience. Some advisory firms are owned by private equity firms or other financial sponsors that buy many companies of the same type. The primary objective of such sponsors is to maximize the growth and profitability of every company in the portfolio, with an end game of selling those businesses later for a large gain.
When an insurance advisor is owned by a financial sponsor, conflicts of interest can arise. The advisory firm may be under pressure to hit aggressive financial targets, focusing more on profitability than client satisfaction. The firm might not have the autonomy to make the best decisions on a local market basis. And with a focus on cost containment, the firm is less likely to invest in the staff, technology, and other resources it takes to deliver superior service. Worse, most advisory firms don't promote that they are investor-backed, so unless you dig it won't be evident.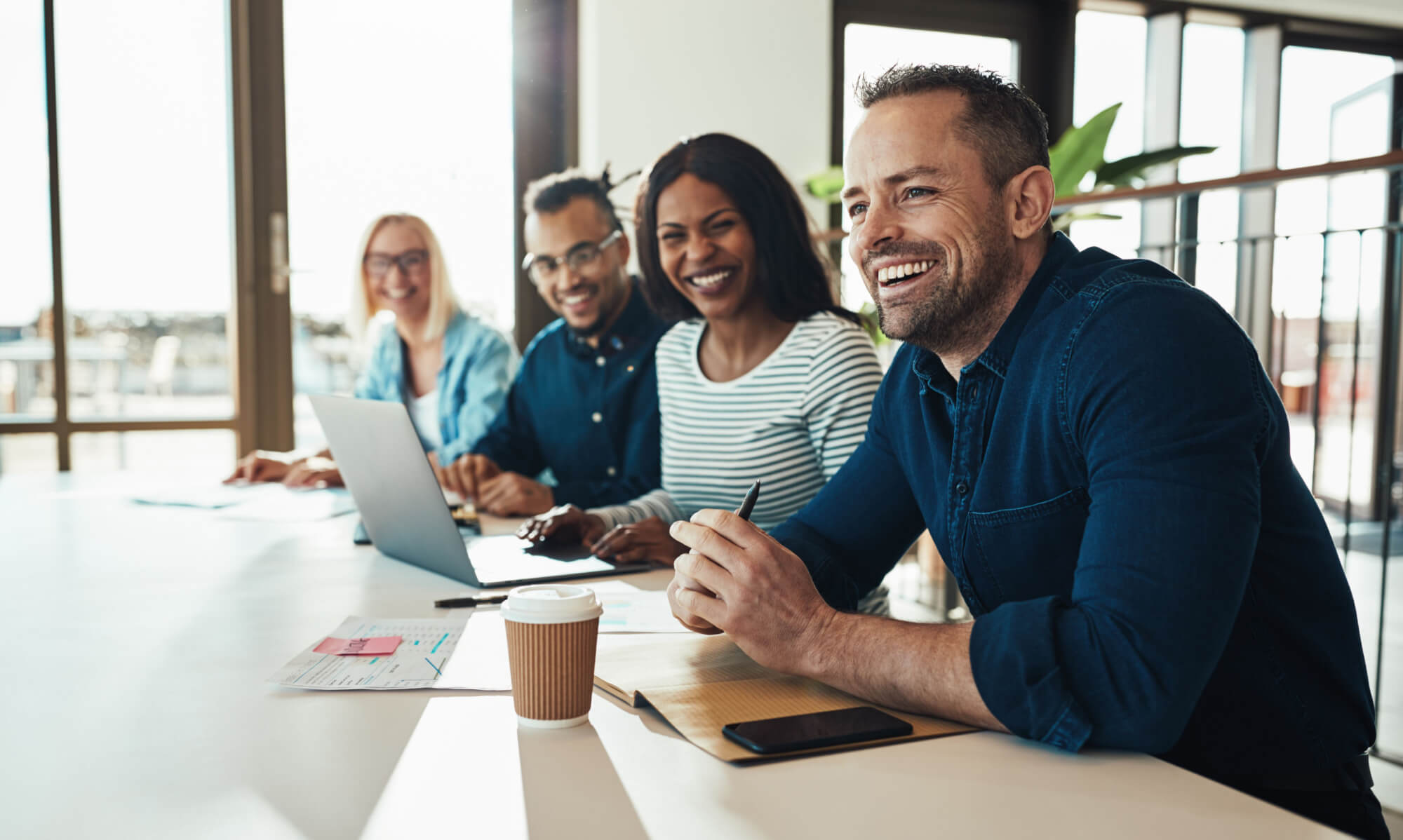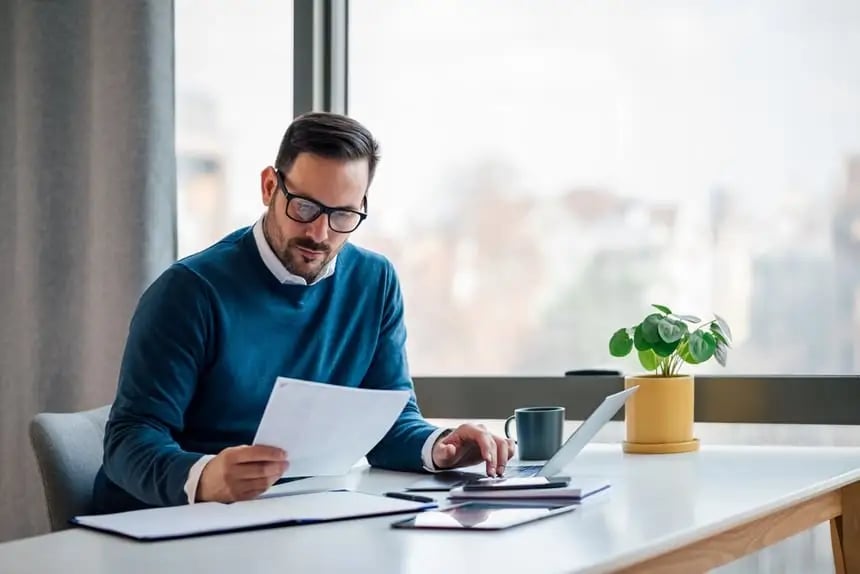 For these reasons, it's prudent to look for an insurance advisor that is privately owned and truly operates as an independent entity. An independent ownership structure positions the advisor to operate with your best interests in mind, with the control and autonomy to make decisions that best serve clients, free of any objectives set by a financial sponsor. Privately owned insurance advisory firms have a greater vested interest to ensure they have the right people, infrastructure, and technology to provide companies and individuals with the service quality they expect, rather than cut corners to boost profitability. Their primary goal is to make the best decisions to serve their clients.
It's also best to look for an advisory firm with a long history of serving businesses and individuals and solid reviews from current clients—both of which demonstrate the firm's stability and credibility. The team you'll work with is another important factor to consider. Some insurance advisors bring in the most experienced staff to pitch the business, then assign less experienced employees to your team. To avoid surprises, find out who will work on your account day to day and which specialists the firm will tap in the event you have a claim. Be sure to get a good sense of the breadth of the entire staff, beyond your primary contact.
Finally, look for an advisory firm with a low turnover rate. That means you'll enjoy the stability of working with a consistent team that gets to know you and your situation—and you'll avoid spending time continually getting new contacts up to speed.
Discover the trends driving change in the US commercial insurance market and what it means for your business.
Is It Important to Choose an Advisor That Specializes in My Industry or Geography?
When it comes to commercial insurance, most businesses prefer to work with an advisor that has extensive experience working with clients in the same industry. Because they understand the trends in your sector, they know what questions to ask about your business, and they've already seen much of what you're experiencing, an advisor with industry-specific experience can provide better insights and guidance designed to protect your assets and mitigate your risk.
When it comes to geography, there are two factors to consider: the advisor's location and their understanding of your local market, which are not one and the same.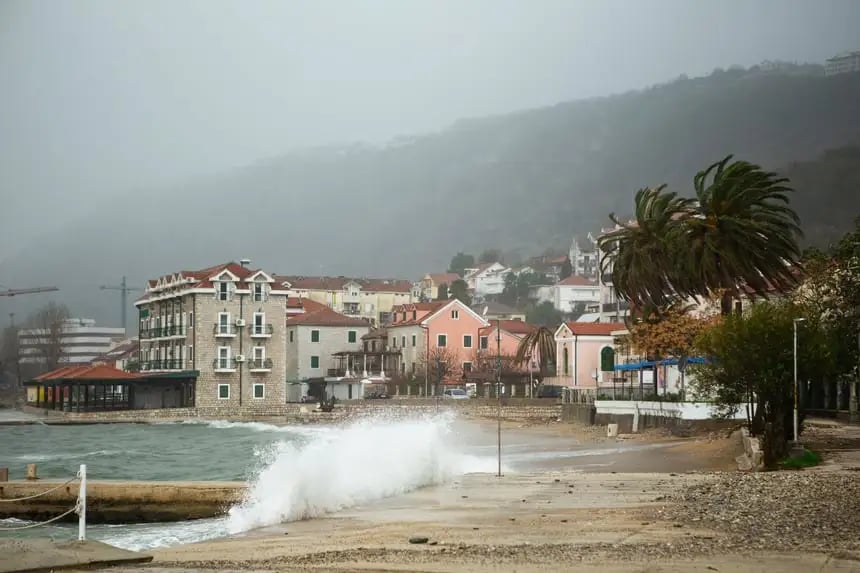 All other things being equal, it can be advantageous to choose an advisor with a local presence, since that gives their team more flexibility to meet with you in person or conduct a site visit at your office building, plant, or other facility. But in this age of remote work, the advisor's geographic location shouldn't be a deal-breaker, since Zoom meetings work well and proximity can never make up for the advisor's knowledge and experience.
However, the advisor's understanding of your geographic market can make a big difference. For example, an insurance advisor that has experience obtaining personal or commercial property coverage in high-risk regions—like coastal markets and the western states—can help you navigate the challenges of getting the right coverage, especially at times when insurance capacity in those markets is tight.
What Should a Company or Individual Expect When Working With an Insurance Advisor?
If you've worked with the same advisor for a long time, or have never worked with one, it can be difficult to know exactly what you should expect of the relationship. While every situation is different, the following guidelines can help you maximize your partnership with an insurance advisor.
They should plan early.
Getting an early start on your insurance is always prudent, whether you're buying new coverage for the first time or your policy is up for renewal. With more lead time, your advisor can get to know your goals, priorities, and risk exposures at a deeper level, recognizing that every business, every individual, and every family is unique.
An early start also ensures the advisor has good access to all the options in the insurance market that can address your needs. An advisor that uses a direct-to-market model typically has better access to insurance solutions, since the professionals who work with you to assess your needs are the same employees who'll work directly with the insurance carriers to find the best coverage, price, and terms.
They should meet with you regularly.
Regular check-ins and quarterly reviews help your advisor keep tabs on what might be changing in your business or your personal life. Your advisor should also keep you informed about the state of the evolving insurance market so you know what to expect when it's time to secure or renew coverage.
The insurance industry is dynamic and fast changing, with events halfway around the world having ripple effects closer to home. From catastrophic climate-related events like Hurricane Ian and wildfires in the western US, to escalating security breaches and terrorist attacks, many external events can impact your ability to secure coverage at a competitive price.
They should mitigate change.
Of course, an advisor can't control the fact that commercial property premiums will rise after a year of catastrophic weather claims or that personal umbrella liability insurance rates are escalating because of skyrocketing settlements and jury awards.
But an advisor can and should mitigate the impact of these changes to help you achieve the best outcome feasible. They can identify ways to reduce your specific risk exposure and prevent losses, improving the odds that you can obtain the coverage and policy limits you need and potentially reducing the impact of a rate hike.
They should optimize your policy renewal.
An experienced advisor recognizes that a renewal isn't just a transaction. They'll develop a renewal strategy designed to achieve the best outcome, managing the renewal process like the complex project that it is.
For example, an astute insurance advisor will conduct an internal review of your loss history and open claims months ahead of renewal time, then meet with you to discuss their findings and any steps you can take to secure better pricing and terms.
Overall, you can expect your insurance advisor to navigate the complex insurance landscape on your behalf and help you achieve the optimal results—whether that's securing hard-to-obtain insurance or achieving a good claims outcome. And while cost is always a factor, an independent advisor should do much more than secure and compare quotes; they should leverage their experience and offer their insights to help you obtain the coverage that will best limit your exposure to risk and protect your assets.
How Does an Insurance Advisor Earn Their Fees?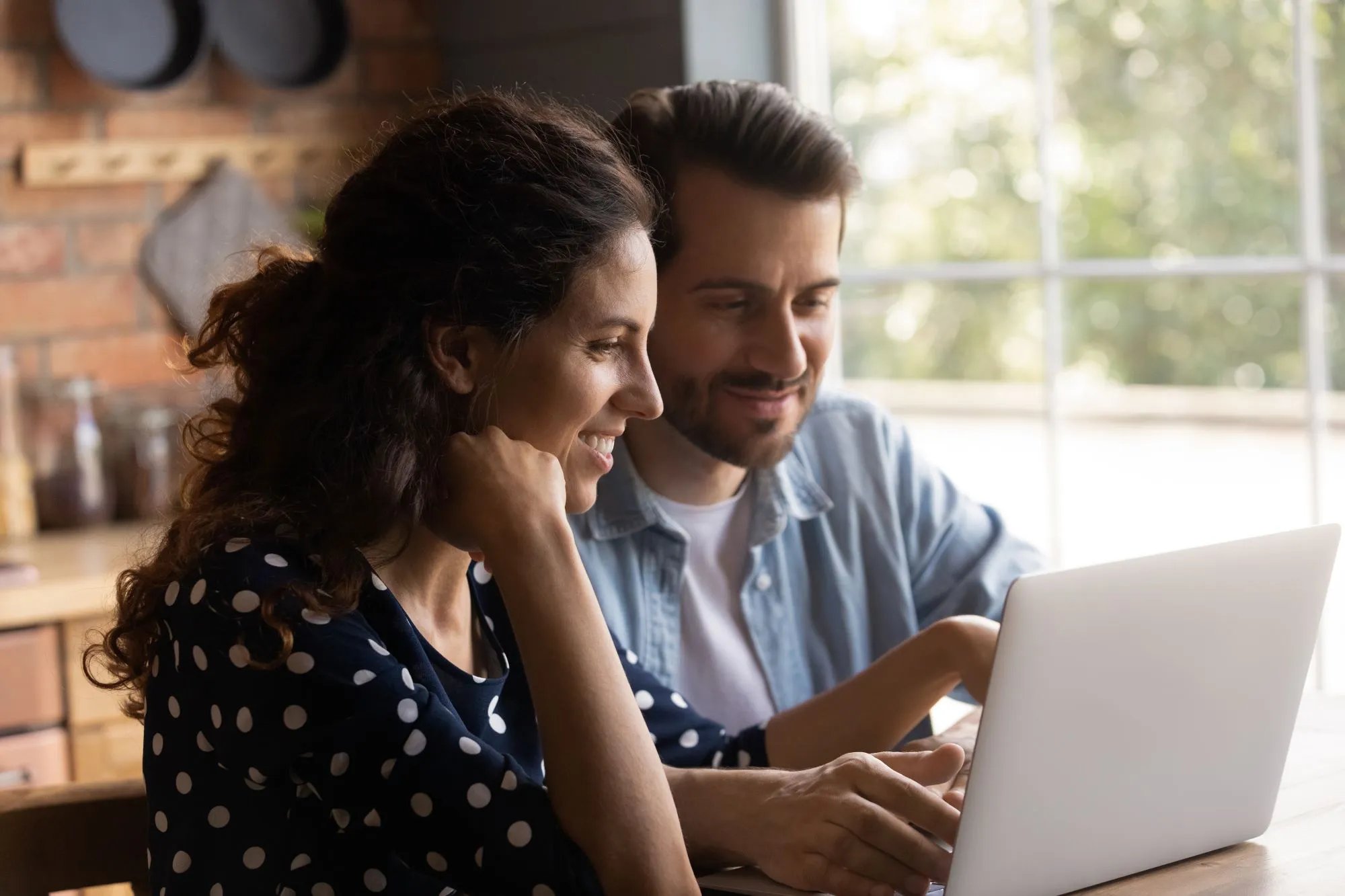 There are typically two different fee models in the insurance advisory world:
Commission-based. This tends to be the most common payment structure for middle market and lower middle market companies, as well as for high-net-worth clients. The commission is a percentage of the premium, and that percentage can vary across firms.
Fee-based. Large corporations typically opt for a fee-based structure, since commissions can be quite high on the premiums that bigger companies are likely to pay.
Before choosing an insurance advisor, ask how the firm earns their fees and ensure you're comfortable with the arrangement.
How Can an Insurance Advisor Help With Claims?
In many insurance advisory firms, the claims function is mostly administrative—ensuring the right paperwork is filed at the right time and keeping the cumbersome claims process moving. While those tasks are important, they only skim the surface. The best insurance advisors go beyond claims administration and serve as your advocate to achieve the best outcome.
That involves understanding all the nuances of the claim and the procedural issues involved, knowing how to protect your rights throughout the process, advising you on what to do if you receive a notification from an insurance company, and negotiating fiercely on your behalf. Claims advocacy is a huge part of the equation and can make a big difference in mitigating risk.
In mid-sized insurance advisory firms that work with middle market companies and high-net-worth clients, it's not common to find a practicing attorney in their claims group. But having an attorney on the claims staff is invaluable in the event of a loss. An attorney with deep insurance experience can leverage that knowledge to unravel the complexities of the claim, advocate for the client, and help achieve an outcome that wouldn't be possible without a proactive response by a legal expert.
The best insurance advisors will also review your business contracts to see if they expose you to risk. For example, the contracts you enter into with clients, customers, or vendors are likely to create risks that aren't readily apparent. If you've been dealing with the same clients or service providers for many years, odds are that you're simply renewing those agreements without reviewing them carefully. An experienced insurance advisor will offer to review your contracts, looking for risk exposures and helping prevent losses.
Learn how B. F. Saul Insurance optimized a $10 million event cancellation claim during the pandemic.
What Are the Signs That It's Time to Switch Insurance Advisors?
For most companies, individuals, or families, there comes a time when a clear pain point signals a need to find a new insurance advisor. For example:
You've been paying for a certain type of insurance for years. Then you experience a loss and discover the claim won't be covered because the advisor didn't secure the right coverage to address your specific risks.
When you call or email the advisor to ask questions or request documentation, you have trouble reaching the right person or you don't get a timely response.
Your advisor has high staff turnover, so the professionals you've come to trust for guidance are no longer at the firm. Now you're left dealing with someone new (again) and spending time getting them up to speed about your needs.
Your advisor never reaches out to you proactively to keep you informed of changing conditions in the insurance market or to prepare you for an upcoming renewal.
You don't feel you're receiving strategic guidance and advice to help you mitigate risk and prevent losses. Instead, your advisor just focuses on getting policy quotes.
The last time you made a claim, the advisor didn't do much more than process the paperwork. You don't feel like they added value or negotiated on your behalf to arrive at the best outcome.
When pain points like these surface, you might find yourself looking for a new broker of record to transfer your insurance business to. Or if you run a large company, you might feel it's time to bring in several advisors to make conceptual pitches.
Before making a switch, be sure to assess prospective partners carefully and ask thoughtful questions during the evaluation process. For example:
Do they have experience with companies or individuals like you?
Do they have the staffing capacity to meet your needs?
What is their turnover rate?
How often will they meet with you to review your coverage needs?
Do they provide risk management recommendations to help reduce your odds of a loss?
What services do they provide in the event you have a claim?
Do they have deep experience in your industry and a process that enables them to understand the uniqueness and nuances of your business?
Why is B. F. Saul Insurance the Right Advisor for Commercial and Personal Insurance?
Businesses with complex insurance needs and high-net-worth individuals and families turn to the advisors at B. F. Saul Insurance to help protect their assets and reduce their risks.
As a privately owned firm we always bring an entirely objective perspective, along with the financial means and long-term outlook to invest in the resources it takes to provide superior service. In fact, that's exactly what we've done for more than 100 years.
B. F. Saul Insurance advisors develop deep relationships that enable us to understand your unique needs and find the right solutions to meet them. By forging trusted partnerships and making smart, data-driven decisions, we help you obtain the coverage you need to protect what you value and advocate on your behalf, whether we're discussing policy terms with a carrier or negotiating a claim.
B. F. Saul Insurance offers a full range of personal and commercial insurance solutions, and our team specializes in four key industries: government contracting, professional services, real estate, and nonprofits & associations. Our experience spans the US, including some of the most difficult regions to secure coverage, and our claims team includes a former practicing insurance attorney who brings unrivaled expertise in negotiating the best claim outcomes for our clients.
Schedule a call with a knowledgeable, experienced advisor to learn how B. F. Saul insurance can help protect what you value.