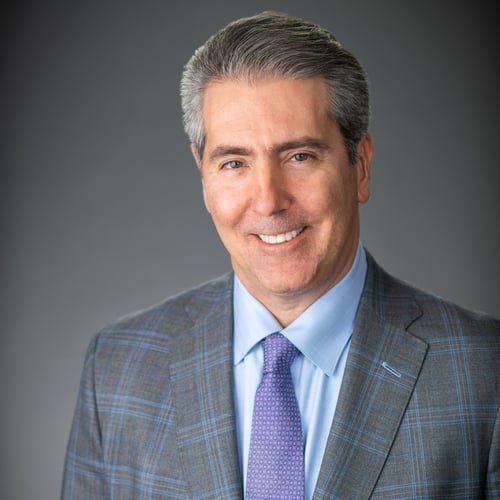 Brandon Newlands, JD
Senior Vice President, Senior Director of Coverage and Claims for Business and Personal Insurance Business
Brandon Newlands brings over 20 years of litigation experience to his role as SVP and Senior Director of Coverage and Claims at B. F. Saul Insurance. Brandon supports clients in the event of a claim or coverage issue, and specializes in coverage disputes, claims evaluation/valuation, and risk analysis.

The biggest value Brandon brings to clients is his common-sense approach to addressing potential risks based on his professional experience. He leverages his expertise to guide clients in making informed decisions that align with their unique circumstances. He also excels at demystifying the insurance landscape, explaining risks specific to each client, and identifying suitable insurance coverage to provide them with better protection in the event of a loss.

Throughout his career, Brandon has learned the importance of being a good listener, exercising patience, and explaining plans in a clear manner. He enjoys educating and solving problems for clients, and stays informed on new and emerging risks in the industry to better be able to serve his clients' needs.

Brandon holds a BA, Government and Politics from the University of Maryland, College Park and JD, Business and International Law from the University of Baltimore School of Law. He is a licensed attorney in Maryland, Virginia, and Washington, DC. Prior to his work as an insurance advisor, he practiced law at various defense firms in the DC region.
Outside of work, Brandon enjoys spending quality time with his wife, who is also an attorney, along with playing golf, running, working on his home, and reading spy novels and history books.
You have complex needs. The advisors at B. F. Saul Insurance have the experience and passion to ensure you're covered.
With a history that spans over 100 years, we help businesses and non-profits as well as families and individuals with complex needs protect their most important assets at levels customized for their risk tolerances and goals.
Smart, data-driven decisions and superior customer experiences are always a given, whether you need an advisor for a new insurance program or a claims advocate who can make the process seamless.
What truly sets us apart are the frequent conversations, trusted relationships, and genuine care for our clients. Insurance is our business, and we take it personally.