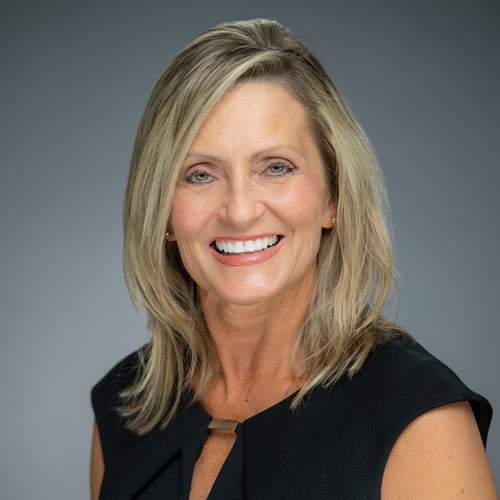 Lori Callahan
Assistant Vice President & Account Executive, Personal Insurance
Lori Callahan is an Assistance Vice President and Account Executive in the Personal Lines division of B. F. Saul Insurance. With a background spanning 28 years in the insurance industry, she has worked on both the carrier side and agency side, gaining valuable insights into areas like agency training, system development, management, and operations.

Lori's specialties include organizational skills, time management, and a comprehensive knowledge of insurance contracts and offerings. In her role, she acts as the primary point of contact for changes, questions, and claims reporting. She also provides consultation and advice on coverages, advises clients on the optimal timing to file claims, and handles billing matters.

Lori's biggest value to clients lies in her attentive listening and understanding of their priorities, rather than offering generic solutions based solely on account details. For her, success is measured by finding successful solutions that offer peace of mind to clients, ensuring their assets are covered in the event of unexpected loss.

To prepare for changes in the insurance industry, such as the impact of inflation and labor and material shortages, Lori and other team members proactively review accounts prior to renewal, seeking alternative solutions that provide comparable coverage at similar premiums. She engages with clients, discusses options based on claims history and individual risk characteristics, and explores the possibility of clients assuming some of the risk when suitable.

Lori's educational background includes a BBA and a Leadership Certificate from Roanoke College, In the community, she serves as the vice president of the League for Animal Protection, a nonprofit no-kill animal shelter. She is also in the process of obtaining her PRMA certification.

Outside of work, Lori enjoys working with special needs children through church programs, participating in marathons and triathlons, and cooking.
You have complex needs. The advisors at B. F. Saul Insurance have the experience and passion to ensure you're covered.
With a history that spans over 100 years, we help businesses and non-profits as well as families and individuals with complex needs protect their most important assets at levels customized for their risk tolerances and goals.
Smart, data-driven decisions and superior customer experiences are always a given, whether you need an advisor for a new insurance program or a claims advocate who can make the process seamless.
What truly sets us apart are the frequent conversations, trusted relationships, and genuine care for our clients. Insurance is our business, and we take it personally.