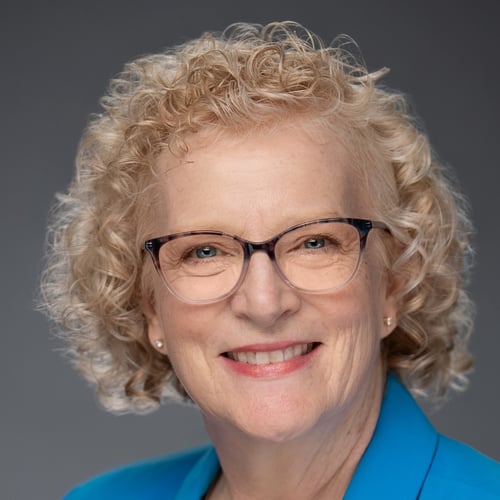 Jean Satterfield
Assistant Vice President & Account Executive, Personal Insurance
Jean Satterfield is a Personal Lines VP & Account Executive at B. F. Saul Insurance with over 40 years of experience in the insurance industry. Throughout her career, she has worked in various areas of insurance, including malpractice and small business insurance, but her primary focus has been on personal insurance. She specializes in serving the insurance needs of high-net-worth families and her key responsibilities include assessing coverage requirements, researching and presenting optimal solutions, and guiding clients through the claims process when necessary.

Her journey in the insurance industry began a few years after high school when she started working at an insurance agency, initially managing the filing system and performing administrative tasks. Her favorite aspect of being an insurance advisor is the opportunity to share her extensive knowledge and experience with clients. Her greatest value to clients lies in her broad expertise in all aspects of personal insurance.

Jean is motivated by her desire to help clients understand their coverage better and provide them with the best value in terms of insurance protection. She enjoys assisting clients, addressing their questions and concerns, and offering comprehensive solutions. For her, success is measured by the level of client satisfaction she can achieve.

She understands that the current insurance market is challenging, with stricter underwriting requirements and significant cost increases. To prepare for these changes, she evaluates the clients who are most at risk in advance and actively explores the insurance market to find the best solutions for her clients.

Jean is a Certified Insurance Counselor (CIC). Outside of work, she enjoys spending time with her family, taking trips to the beach, and exploring new places, as well as indulging in a good mystery novel.
You have complex needs. The advisors at B. F. Saul Insurance have the experience and passion to ensure you're covered.
With a history that spans over 100 years, we help businesses and non-profits as well as families and individuals with complex needs protect their most important assets at levels customized for their risk tolerances and goals.
Smart, data-driven decisions and superior customer experiences are always a given, whether you need an advisor for a new insurance program or a claims advocate who can make the process seamless.
What truly sets us apart are the frequent conversations, trusted relationships, and genuine care for our clients. Insurance is our business, and we take it personally.