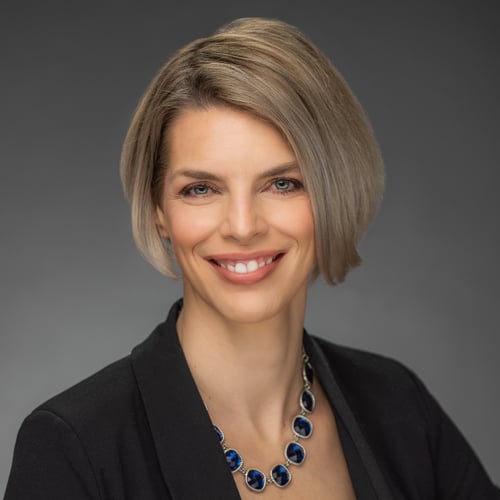 Adrienne Schickert
Vice President & Account Executive, Business Insurance
Adrienne Schickert is an insurance advisor with over 15 years of experience in the industry. As Vice President and Account Executive in B. F. Saul Insurance's Commercial Lines practice, she provides clients with guidance on coverage, appropriate limits, risk management, and claims. She started her insurance career in 2006 as a producer at Liberty Mutual, eventually transitioning to the service side as an account manager in 2015. She joined the B. F. Saul team in 2021.

Adrienne specializes in advising clients with difficult or diverse operations and helping them manage their risk holistically. She is a skilled project manager, able to keep many balls in the air and work well with a team to meet goals. She also works with clients with difficult or diverse operations who need a risk manager to help make sure their contracts, insurance policies, and loss control plans all work together.

Adrienne has a love for learning and solving puzzles, which is what drew her to the insurance industry. She enjoys the challenge of figuring out the right pieces to put together for each client, making sure they feel comfortable and informed about their coverage. Every day at work, Adrienne looks forward to helping her team and educating them, as well as working with clients to make their stressful situations feel easier.

Over the course of her career, Adrienne has learned the importance of meeting challenges proactively, working hard, and asking for help when needed. She tries to put herself in her clients' shoes and provide them with the information and analysis they need to make the best decision for their organization. For Adrienne, success is measured by client satisfaction and her ability to explain complex concepts in a clear and concise manner.

Adrienne holds a BS in Environmental Biology from Towson University, where she also played Division I Volleyball and later served as an assistant coach. She holds certifications as a Certified Insurance Counselor (CIC) and Certified Risk Manager (CRM). Outside of work, she enjoys reading, solving puzzles, working out, and attending concerts. She is also a dedicated parent and spends much of her time running her kids to various activities – considering herself a "professional chauffeur".
You have complex needs. The advisors at B. F. Saul Insurance have the experience and passion to ensure you're covered.
With a history that spans over 100 years, we help businesses and non-profits as well as families and individuals with complex needs protect their most important assets at levels customized for their risk tolerances and goals.
Smart, data-driven decisions and superior customer experiences are always a given, whether you need an advisor for a new insurance program or a claims advocate who can make the process seamless.
What truly sets us apart are the frequent conversations, trusted relationships, and genuine care for our clients. Insurance is our business, and we take it personally.